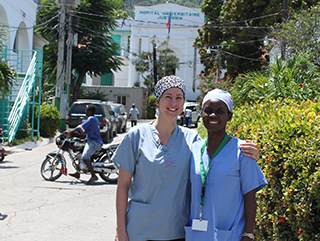 Twice a year we travel to Cap-Haitien, Haiti to work at Justinian University Hospital.
We provide a week of learning with lectures and hands-on training. We provide both primary education to the current students and residents, as well as continuing education for healthcare providers. Our current areas of education consist of anesthesia, surgical techniques, and critical care nursing. We are hoping to expand the education to other specialities.
In addition, we provide equipment to assist the Haitian healthcare providers in making a safer environment for their patients. We work hand in hand with Haitian partners. We provide the education and equipment they request, not what we think they need. It truly is a partnership with the Haitian people.