by Bill Cleary
Providing access to safe anesthesia care is one of the primary goals of Citizens of the World Foundation. Accomplishing this goal in resource-starved environments is a truly daunting task. When embarking on a difficult endeavor one choses to look for like-minded parties to share the load. With this in mind Lura and I made the decision to attend the World Congress of Anesthesiologists in Hong Kong.
At the conference we were able to network with people from all over the world. We met anesthesia providers from every continent. We spoke to vendors about solutions for the equipment and supply challenges that we see in Haiti. We were able to explore possible solutions to challenges that are seen worldwide. One of the groups we connected with was Lifebox.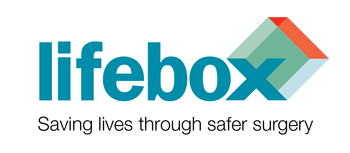 Lifebox is an international organization that is a leader in the global community committed to making surgery safer. The organization is most well known for championing the use of pulse oximetry during all surgical procedures and having it available for all critically ill patients. A pulse oximeter is a device used to measure the oxygenation of the blood, simply and quickly. This well known and very important aspect of Lifebox's mission we found out is just the tip of the proverbial iceberg. They also provide education regarding checklists, communication, infection reduction and other topics directly related to the reduction of risks associated with surgery.  Learn more about Lifebox. 
After speaking with the Lifebox representatives in Hong Kong, Lura really pushed hard that this is a connection we need to foster. Their goals align well with ours and while they have done some work in Haiti, they have not been outside of Port-au-Prince. We spoke to contacts at Justinian Universtiy Hospital in Cap Haitian and together with JUH we will be sponsoring a Lifebox symposium. The intent of this two day long training will be to expose the rural anesthesia providers in Haiti to the simple but extremely effective principles that Lifebox provides. The first day will be a train-the- trainers symposium to educate future teachers. The second day will be the actual conference. The conference attendees will all receive a pulse oximeter designed for a resource limited environment, ie durable with a long lasting battery.
But more than this, they will receive tools that extend beyond equipment. Borrowing a line from Lifebox, "equipment doesn't save lives; the people that use it do."
We see this as an incredible opportunity to improve the safety and quality of surgical care in Haiti.
Students and medical professionals register here /
Les étudiants et les professionnels de s'inscrire ici