Citizens of the World Foundation is able to carry out their mission with their partnerships in the Haitian community.  Below are some of those partners.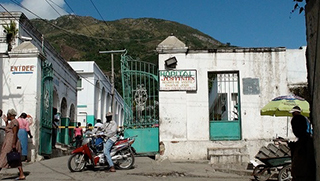 Justinian University Hospital
Justinian University Hospital is the largest hospital in Cap-Haitien, the second largest city in Haiti.  It is the primary training site for anesthesia providers in the north of Haiti.  Citizens of the World Foundation has entered into an agreement with JUH to improve the quality of anesthesia training by enhancing educational opportunities and improving infrastructure.  The Anesthesia staff as well as the Hospital staff in general have embraced theses efforts wholeheartedly.
as the Director of Training of Justinian University Hospital, it's a very great pleasure for me to tell you I really appreciate your contribution to the basic and continuing education of the Anesthesia staff (MD-residents-nurses) of the hospital.  Let me also ask you to share with the donators my grateful thanks.
Dr. Yvel V Zephyr - Obstetricin-Gynecologue, Dir a la Formation HUJ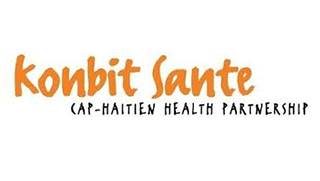 Konbit Sante – Cap-Haitien Health Partnership
Konbit Sante has been working in Cap-Haitien for over twenty years in support of the development of a sustainable health care system to meet the needs of the community with maximum local direction and support.  The opportunity for Citizens of the World to partner with this group means that we can gain from their experience and we can assist them when our expertise can fill needs they may have identified.  Their presence in the hospital and the community has been integral to our early growth and we look forward to many years of working together.
Konbit Sante chooses partners carefully, predicated on a shared vision of supporting and strengthening the Haitian health system.  Given the respect, humility, and thoughtfulness that we observed with Citizens of the World's approach to their partnership with the Justinian Hospital, we are happy help them in any way we can.
Nathan Nickerson - Executive Director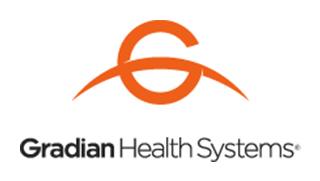 Gradian Health Systems
Gradian Health is the builder and designer of the Universal Anesthesia Machine (UAM).  This machine is designed to make anesthesia safe and available in resource limited areas of the world.  This would include Haiti.  Simply stated by Gradian, "our mission is to improve access to safe surgery and perioperative care by providing technology, service and training to strengthen anaesthesia capabilities."  Citizens of the World is in the process of placing a UAM in Justinian University Hospital and we are hopeful that this will be the first of many.
We at Gradian are so pleased to be working with a group like Citizens of the World Foundation and their colleagues in Haiti because of our mutual commitment to strengthening health care delivery through, among other things, equipment appropriate for the environment they work in. The reality for many countries around the world is similar to that in Haiti – available of electricity and compressed medical oxygen is often irregular and can prevent even the most basic life-saving surgeries from taking place. Fortunately, the leaders at Citizens of the World recognized that and sought out equipment that would fundamentally change that paradigm.  We look forward to a long partnership ahead!
Erica Frenkel - Vice President, Business Strategy
Do we have a common goal?  Are you interested in the mission of Citizens of the World?  We would love to hear from you.